WHO OR WHAT IS 3%.COM?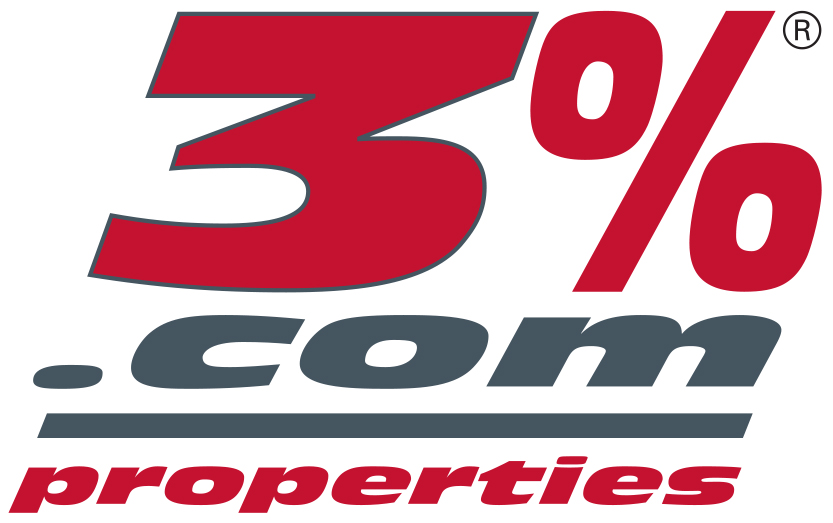 We thank you for the opportunity to be of service and to introduce ourselves to you. We are no ordinary estate agents and our services are truly unique:
Our commission is mere 3% plus VAT;
It is performed by attorneys;
It is one stop shop;
C van Dyk Attorneys is the Franshisee owner of 3%.Com for the area of Benoni
We offer a comprehensive service which includes appraising your property, explaining the law, signing the mandate, marketing, selling and transferring your property, to finally paying you the proceeds of the sale.

You have the convenience and peace of mind that you will be assisted and guided all the way by competent and qualified attorneys.
When we market your property, we will do it in the following ways:
We will immediately put a for sale board outside your property if permitted;
We will advertise your property on the internet and more specifically on Property 24, our website www.threepercent.com) and a host of other websites linked to our website;
If possible and you agree to it, we will do show days (very effective);
We will take prospective buyers to view your property by appointment. This usually happens after hours. Please be prepared and flexible to accept that in order to sell your house, you will have to open it to strangers to inspect it and view it;
We will arrange show days if you agree but we strongly recommend that you do.
Some tips about selling your property:

The Price
The golden rule of selling a property quickly and effectively is to price it correctly and not to overprice it.
Finding the correct price is critical: Obviously you should leave a margin for some negotiation, but it must be market related.
Prospective buyers will compare your property with comparable and similar properties in terms of location, price and features.
By marketing your property at an unrealistic price, possible buyers will simply ignore your property and look for better offers.
We understand your personal value of your home, but prospective viewers will not view and appraise your "Home Sweet Home" in the same way.
At the end of the day it is not you or we who will determine the purchase price, but a willing and able buyer will do it.
We have data at our disposal that will assist us in determining the correct price at which your property should be marketed and sell.
The Timing
The critical period within which your property should sell is about three months.
This is the period when buyers discover the "new stock" on the market and show the keenest interest in your property.
When house hunters look for properties they usually narrow down their search to a specific price range. E.g. if a buyer has budget of R1 200 000, he would look for properties within a price band of between R1 000000 and R1 500 000. If true value your property is R1 200 000 and you advertise it at R1 600 000, you will miss the opportunity of showing your property to many potential buyers.
If your property is not sold after three months, interest in it will begin to wane as new properties will come onto the market and house hunters will focus on this "new stock" and ignore your property.
Should this happen to only way to rekindle interest in your property is to actually to remove it off from the market for a view months and to start from scratch.
Thus if you are serious about selling your property, it is critical that the price is pitched correctly.
We trust and hope that this information will be of assistance to you in marketing and selling your property at the best possible price and in the shortest possible time.

If you have any questions, please be free to contact us any time.